West Offshore Products

52 Stockdale Road
O'Connor, WA 6153
Phone: 08 9336 4418
Email:
sales@dsbc.net.au
Web:
http://westoffshore.com.au
West Offshore Products
West Offshore is a dynamic, growing company based out of Fremantle, Western Australia. We have been supplying our services and products to individuals, businesses and government organisations throughout Australia and overseas for over 16 years.Our dedicated, highly-trained and focused team are acutely aware of the importance of what we do. Keeping you safe and ensuring your peace of mind is our #1 priority. Our processes and procedures strictly follow the requirements of all manufacturers, government regulations and guidelines. West Offshore is proudly certified to the ISO 9001:2015 quality standard.Businesses in the marine industry and vessel operators alike need to be able to trust that they can get their crews home safely. As we all know sometimes things don`t always go to plan, unfortunate and unexpected events can result in dangerous situations or accidents. Having a reliable safety solution is key to everyone performing their jobs with confidence and getting home safely.Our company will do everything within our power to meet your needs. We`ve received positive feedback from hundreds of customers who are swapping over and reaping the benefits of time and money saved with our Swap-n-Go™ life raft program. Talk to us, we can definitely help you lower your costs, make compliance easier, reduce your logistics and increase vessel safety.West Offshore's mission has been to compete by changing the market with innovative services that make your life easier. With the recent addition of a new delivery truck equipped with a crane, we can now assist more of our customers with a swift life raft changeover within the Fremantle and Perth metro area. Expired raft off, fresh raft on, home for lunch!
---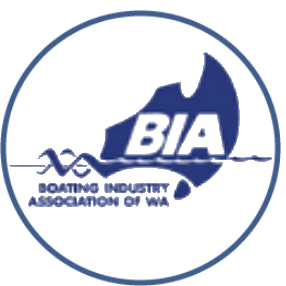 Dealing with a BIAWA members assures you of the best quality and workmanship of all members. BIAWA your partner in Boating.
---
Add New - Product/Services
West Offshore Products supply Safety and Navigation
West Offshore Products also provides the following Products and Services