Go Boating Club WA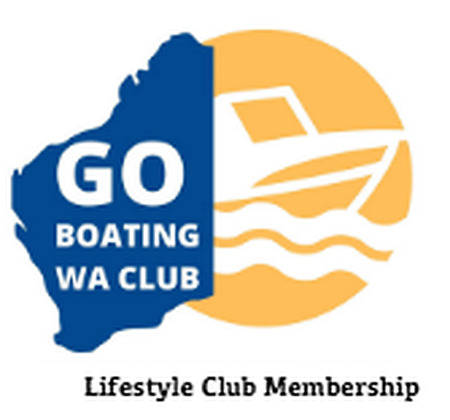 SOMETHING NEW IS COMING TO THE PERTH BOATING COMMUNITY
* SOMEWHERE TO LEARN * SOMEWHERE TO ASK * GUIDED ON-WATER EXPERIENCES*
A first in the Perth boating community. A place for new boat owners, mums and dads and those that love the on-water lifestyle to come together and experience all that Perth and its waters have to offer in a safe environment.
Run by the Boating Industry Association of Western Australia (BIAWA); introducing Go Boating Club WA.
The Go Boating Club has been established to provide boat owners a place to build their confidence on the water. Facilitating training events at BIAWA headquarters at Burswood on Swan, members will have the opportunity to learn from industry professionals on all things boating from how to tie a dockline, how to set an anchor, to how to use Epribs and safe ways to launch your boat.
On water experiences give members the opportunity to use the new skills learnt in a safe matter with experienced boaties and will include river cruises, overnight return trips, day trips to Rottnest Island and many more.
As the leading marine industry body, BIAWA receives numerous requests for information on both boat safety and suggestions on where new boat owners take their boats in a safe matter. It has become evident there is a requirement to provide boat training and social on water experiences for the general public in Perth.
With the renowned BIAWA Rottnest Island Safety Convoy consistently selling out within days of release, it is a natural progression to create a social membership for the general public.
MEMBER BENEFITS
10 events held throughout the year (on water and training)

Access to free boat safety information (booklets, pamphlets and videos)

Special offers / discounts / rewards through participating BIAWA members

Discounted $99 vehicle breakdown service

Access to private GBWA Club Facebook group

Social networking with other GBWA members

Online advice from a boating professional

Events and training videos

Free annual boat and trailer safety check

Free annual life vest maintenance

Industry Directory (parts, service, repairs, finance etc. for your boat)

GBWA card to be used at participating retailers
EVENTS
Date

Event

Details

27th February

River Convoy

Fremantle departure meeting point

Arrive Burswood on Swan for BBQ dinner and quiz

Twilight return to Fremantle

12th and 13th March

Rottnest Safety Convoy

SOLD OUT

3rd April

Mangles Bay Rockingham

Day trip return

Fremantle departure

Lunch at Mangles Bay Yacht Club

23rd April

Rottnest Island Day Trip

Fremantle to Rottnest return

Fishing

14th and 15th May

Mandurah (Overnight stay)

Mandurah Offshore Fishing and Sailing Club

Fremantle to Mandurah

Overnight stay on boat or hotel

Dinner at MOFSC

Cruise back to Fremantle

25th May

Training

Burswood on Swan

Subject TBD

16th June

Training

Burswood on Swan

Subject TBD

23rd July

Christmas in July

Burswood on Swan

Dinner

Charity event

18th August

Training

Burswood on Swan

Subject TBD

16th – 18th September

Boat Show

Perth Convention Centre

Discounted entry

October

(date TBA)

South of Perth Yacht Club

River cruise to SPYC

Lunch at yacht club

Return

12th – 13th November

Rottnest Safety Convoy

Fremantle / Hillarys to Rottnest return

Overnight stay

Safety talks and demonstrations

Quiz night dinner

19th Novemebr

Rottnest Day Trip

Fremantle to Rottnest return

2nd December

Start of Summer Sundowner

Burswood on Swan

Drinks and canapes
MEMBERSHIP DETAILS
Annual membership - $99.00 a year

Training events – free of charge

On water experiences range from $15 to $120 for overnight trips