What to look for when picking a mechanic
Like their motor vehicle counterparts, marine mechanics occupy an unenviable place in society. They're often cited as one of the groups of professionals people least like to deal with, keeping company with the likes of dentists and telemarketers. It is unfortunate this is the case. We take our boat to a repairer because they possess knowledge few of us have – and because, keeping our boat in the water is important to us, the marine repair industry has a vital role to play. So why the dubious reputation?
The vast majority of marine repairers abide by strict ethical standards and take their responsibilities to their customer seriously. But some repairers may be taking advantage of their customers, over-charging them for parts that aren't needed or diagnosing faults that don't exist. These mechanics do little to help the reputation of what is otherwise an honourable trade.
WE'VE all heard stories about unexpected extras being added to boat repair or service bills, about boats coming back from the workshop in worse condition than they were when they went in or going in and staying there for what seems like ridiculous lengths of time.
Added to this, few boat owners understand what a mechanic's job entails, which can lead to doubts over service bill totals, or the fear of being ripped off. Some consumers may not know they've been presented with an inflated quote for their boat engine to be serviced or repaired and submit to that work without questioning it. Others suspect something fishy but feel bound to foot the bill, not realising their rights as a consumer are protected by the Australian Consumer Law.
But statistics show that instances of poor servicing do take place. A spokesperson from WA Consumer Protection confirmed that nearly a third of complaints received specifically regarding recreational marine are due to repairers. These complaints related to the quality of the work, unauthorised repairs or raised concerns that the work was defective.
President of the Boating Industry Association of WA, Jim Rann said "There are a few cowboys out there, that's for sure. There's also a lot of good in the industry, but unfortunately the good guys are tarred with the same brush." At the same time, Jim cautions consumers against accepting the cheapest possible quote, saying that modern engines, with their complicated in-built technologies, are becoming increasingly pricey to repair.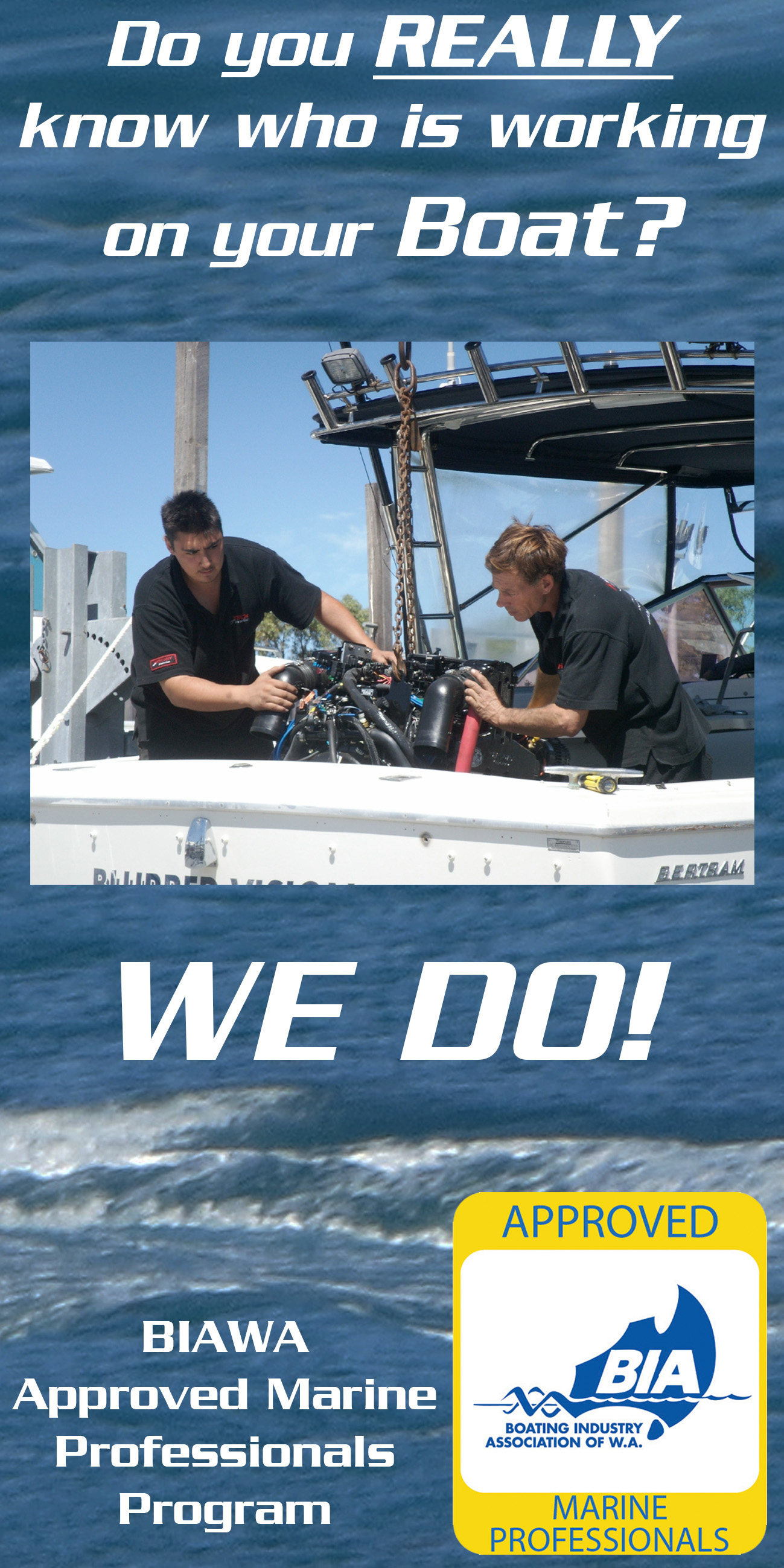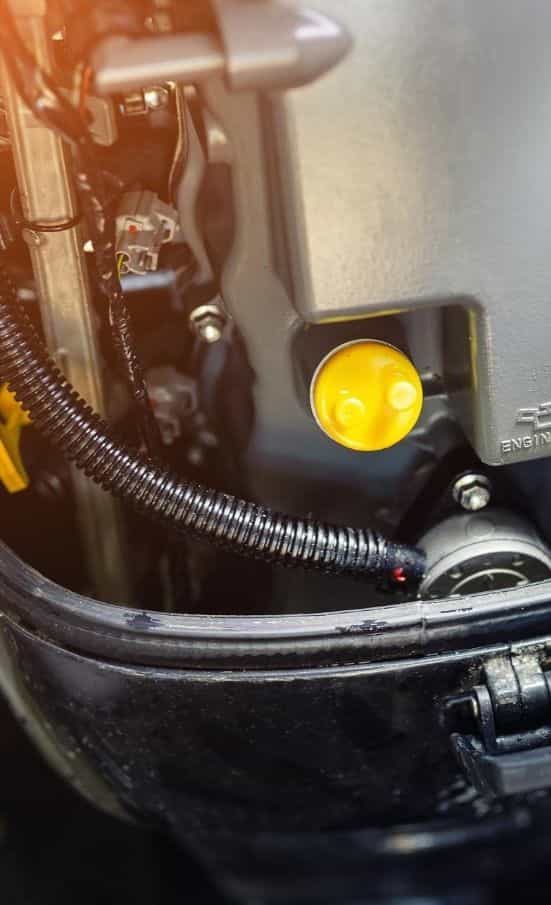 "Shop around for the best available quote, but be guided by a repairer's professionalism first and foremost and take heed of the recommendations of friends and family.
Your gut instinct is rarely wrong", he says. "On a positive note", he says "it doesn't make sense for repairers to treat customers badly because they rely on good word of mouth and repeat custom. "
BIAWA President Jim Rann has warned Western Australians who are looking to have their boat motors repaired to be careful and make sure that they are dealing with qualified repairers and not dodgy backyard operators. "Look for an Approved Marine Mechanic Logo when choosing a new repairer."
"The purpose of the certification system is to protect consumers in their dealing with repairers and instil consumer confidence in the industry by maintaining high standards of workmanship."
The BIA Approved Marine Mechanics Program or AMMP is an accreditation program addressing the need for improved communication between customers and marine repair so customers understand what they agreed to and know what they're getting; the need for uniformity in repair recommendations because there has been no standards for vessel inspection; and the need for skilled technicians in the industry.
To be an Approved Mechanic, each must guarantee their workmanship, maintain a fair pricing policy, and agree to follow the BIAWA Code of Practice for their category. A BIA Approved Mechanic must also maintain standards in equipment and qualifications to remain accredited. Approved Mechanics are regularly audited by BIA to ensure they continue to complying with our high standard of service and facilities, our Approved Mechanics are experienced marine technicians performing general repairs to specialist repairs.
Consumers can check whether a marine mechanic is part of the program by checking the BIAWA website or look for the distinctive yellow and black sign.