Boating in WA
Why choose WA for boating?
Imagine a capital city where you can water-ski in five separate specifically allocated areas with a 10km radius of the city centre, dive for crayfish and abalone right off the metropolitan coast, or take a cruise to a beautiful natural island with sparkling blue water and white sandy beaches, just one hour from the City and choose to stay overnight, go for a week, or simply just make a day trip of it.
Imagine this city has easy freeway or highway access to ports and marinas up to 500kms away to both the North and to the South offering access to reefs, stunning islands and archipelagos, great offshore game-fishing grounds and cruising adventures to remote bays and harbours.
Imagine a State with thousands of kilometres of sparkling waters, pristine beaches, extensive subtropical reefs, some of the most amazing tourist sights on the planet, and great fishing extending from off-the beach to off-shore game fishing. This is Western Australia's Boating Paradise...
Did you know Western Australia boasts:
the highest boat ownership per capita of any State in Australia;
the greatest wealth per capita of any State in Australia;
the fastest growing coastal development of any State in Australia;
the most extensive coastline in Australia with major boating centres extending north and south of the City of Perth a capital city with huge inland waterways and extensive and expanding, waterfront living; new marina and canal developments occurring within the City and regional areas;
waiting lists on marina berths, and more launching facilities in the planning process.
Aside from great fishing and diving, water-sports are highly popular, and with a perfect Mediterranean climate extending to tropical in the north and a cool forest climate in the South, there is a boating season all year and every reason why your marine product would be in demand in this State.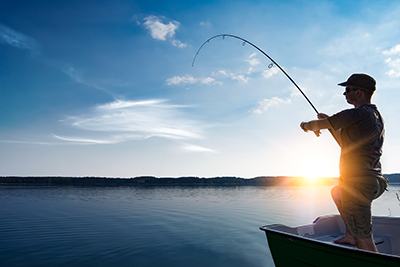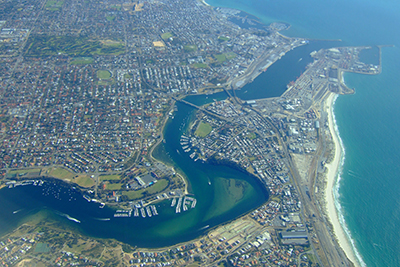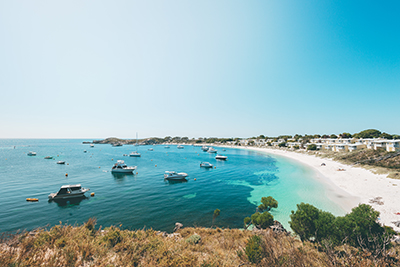 The boating industry in Western Australia:
Western Australia has a proud tradition as the foremost State in boat building and manufacture and over the past two decades, this has been rivalled by developments within the industry in the Eastern States.
However, Western Australia has established itself as a niche industry, producing specialised vessels in high demand internationally. Ranging from large commercial ferries to coast guard vessels, tourist vessels and charter boats.
The recreational boat manufacturing industry builds a range of top quality vessels highly suited to the conditions experienced in the oceans along our coastline.
We boast a highly innovative marine accessory design and manufacturing industry with products in high demand all over the world.
The WA marine industry is focused on innovation, quality and leading-edge technology and so will continue to lead the nation and to build its international reputation in this regard.