Westcoast Suzuki Marine

2 Egmont Road
Henderson, WA 6166
Phone: 9437 6477
Email:
sales@westcoastsuzukimarine.com.au
Web:
http://www.westcoastsuzukimarine.com.au
Westcoast Suzuki Marine
West Coast Suzuki Marine is the culmination of nearly ten years of promotion and sales of the Suzuki Outboards by LeisureCat Australia and Suzuki Marine together, here in Western Australia. LeisureCat Australia fitted their first Suzuki on their 7m range when Suzuki officially launched that outboard in Australia in the mid 2000`s. West Coast Suzuki`s Mechanics have worked with Suzuki for nearly as long and has joined with LeisureCat Australia since 2012 to fit, service and supply advice on the Suzuki range since then.A strong desire to service the boating community in the Southern Corridor of Metropolitan Perth from East Fremantle to Henderson led to LeisureCat`s Owner/Director Kevin Horsley to form West Coast Suzuki Marine in Henderson.Active in the boating industry and as a Board member of the BIAWA for nearly as long, Kevin is committed to the industry as a whole and the pursuit of boating in the State of Western Australia Offering an extensive supply and maintenance service for Suzuki outboards as well as fitting engines and re-powers for all makes of vessel, there are few that can boast the same knowledge in terms of performance and reliability this brand of outboards offers as well as West Coast Suzuki Marine.
---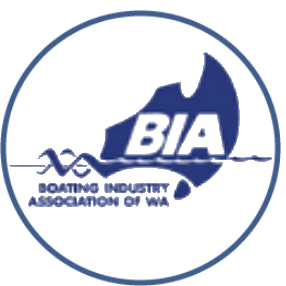 Dealing with a BIAWA members assures you of the best quality and workmanship of all members. BIAWA your partner in Boating.
---
Add New - Product/Services
Westcoast Suzuki Marine supply Engine Servicing, Repairs and Maintenance