Madson Mechanical Maintenance

PO BOX 652
Port Hedland, WA 6721
Phone: 0427 203 955
Email:
garry@madson.com.au
Madson Mechanical Maintenance
Madson Mechanical Maintenance, established in and residential to Port Hedland, operational since 2012, is a company that is committed to safely providing quality services efficiently and on time to the mining and various related industries. A focus on safety, quality, integrity and utilizing return local labour, forms the basis of our values as well as our commitment to be the no-nonsense service provider and employer of choice. Another key ingredient to fulfilling that commitment is to have a ready, reliable workforce that can mobilise to controlled sites with the appropriate training and inductions associated with the type of work requested by the customer.OUR SKILL BASE AND TRAINING We have a wealth of staff qualified and trained in various areas as follows. • Mechanical Fitting • Fabrication and Welding • Weld Testing • Precision Machining • Franna Crane & Operators • Work Boats & Coxswains • EWP Barges Our people are trained for: • Confined Space Entry & Gas Testing • BA and Confined Space Rescue • Working at Heights • EWP • Crane Operating, Dogging and Rigging • Coxswains, Deckhands & Spotters • High Risk Cards • Hot Works • Scaffolding • First Aid & Fire Training • Permitting Procedures • Site inducted to FMG, PPA, QUBE, BHP, Dyno Nobel and Newcrest Copper.
---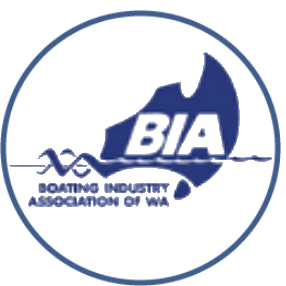 Dealing with a BIAWA members assures you of the best quality and workmanship of all members. BIAWA your partner in Boating.
---
Add New - Product/Services